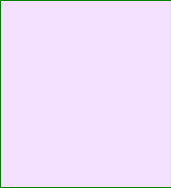 For Latest Updates
Sign up to the
First Expression Newsletter
Note: This link will take you to the Mailchimp landing page to sign up to the First Expression newsletter
A POST GRADUATE COURSE
OVER FOUR SEMINARS
Module 1: 28th-31st May 2020
Module 2: 16th-19th July 2020
Module 3: 10th-13th Sept. 2020
Module 4: 3rd-6th Dec. 2020
ABOUT THE COURSE
The course is designed to teach and enhance your skills by:
 Understanding the FE vision of change as oriented to 'action' and 'behaviour'.
 Developing the ability to use wide spectrum listening as clients speak about their stories and their intentions.
 Learning skills of dialogue and verbal interaction from a formative context.
 Learning a clear and operative definition of important dimensions of forming, such as boundaries, transitions, self-management and self-governance.
 Building the professional alliance – as therapist or coach – through attunement and resonance.
 Developing the ability to use rhythm, pacing, pauses and timing in general during a story-telling episode to help a person find his/her own deep pulse and long tide.
 Understanding the role of feeling, sensation, emotion and thought as feedback mechanisms to help refine and structure effective action and behaviour.
 Learning to build effective and efficient responses to new and challenging situations in the moment.
 Appreciating how the FE concept provides methods for containment and resolution in dealing with stress and trauma.
 Understanding what it means to build a personal life field.
 Learning how to use hand gestures and body postures in clarifying and modulating our goals, desires and dreams.
 Understanding and working with "somatic confusion and competition".
 Learning to use Stanley Keleman's 'Five Step Procedure', also known as the 'Bodying Practice', in moments of crisis, transition and change.
 Developing the ability to edit our memories and the learning they hold for us, as well as generating new, more satisfying and effective "memories" in the present.
First Expression and the Craniosacral Therapy Educational Trust are pleased to offer this course in Formative Embodiment (FE) with Course Tutor,
COURSE VENUE
Skylight Centre, Islington, London N5. Nearest station is Highbury and Islington (Victoria line and Mainline).
The cost for all four seminars is £1900*/£1950
OPTION A – Payment for all modules. Total payable: £1900/£1950
A deposit of £300*/£350 is required to confirm your place.
Deposit: £300*/£350 To confirm your place
Module 1: £400 Payable by Wed 22nd April 2020
Module 2: £400 Payable by Wed 17th June 2020
Module 3: £400 Payable by Wed 12th Aug 2020
Module 4: £400 Payable by Wed 4th Nov 2020
* Early bird price expires on 11th March 2020
A further discount of £100 will be applied if the full course fee is received by 28th March 2020
OPTION B – If you would like to attend Module 1 without making a full commitment to the whole course the cost will be £525 if your payment is received by 11th March 2020, or £550 if received after this date. The total cost for the whole course would then be £2025/£2050, to be completed in three further instalments of £500 each.
A discount of £100 from the full course fee will be applied if you have taken the FE Introductory Weekend Seminar. Cheques are payable to 'CTET' and should be sent to address below. Or, please contact the Administrator for bank details to make a transfer. All payments are non-refundable.
ELIGIBILITY
This course is open to all somatic, body-orientated, psychotherapy and counselling practitioners. If your therapy is not listed, please contact us to check eligibility.
BOOKING AND FURTHER INFORMATION
If you would like to discuss the course, please contact David Haas
For all bookings and other administrative questions please contact:
Craniosacral Therapy Educational Trust, 78 York Street, London W1H 1DP, UK Tel: 020 7101 3915 or Email: info@cranio.co.uk
PDF COPY
If you would like a PDF copy covering this 4 module Post Graduate course with Jim Feil follow this link to download.
Listen to Podcast Interview with Jim Feil