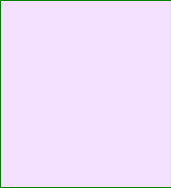 For Latest Updates
Sign up to the
First Expression Newsletter
Note: This link will take you to the Mailchimp landing page to sign up to the First Expression newsletter
Below is a list of links to articles written by David. Feel free to email to him any feedback you have.
I believe that we are surrounded, connected, and enveloped in the Sea of Love. That place where we are in relationship to all: To other Beings, our higher Selves and so on.
The following articles have been obtained from the Web. Link information to the original site has also been provided
19 Feb 2008 | Bernie Goldie
Current promotional and educational programs which describe breastfeeding as 'best' are undermining women's capacity to make informed decisions about infant feeding, according to an article published by a University of Wollongong doctoral student in the latest issue of Maternal and Child Nutrition.
UWA scientist says stem cells find is just the start
4 February 2008 | Catherine Madden
The Perth scientist who made the world-first discovery that human breast milk contains stem cells is confident that within five years scientists will be harvesting them to research treatment for conditions as far-reaching as spinal injuries, diabetes and Parkinson's disease.