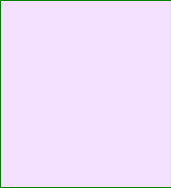 For Latest Updates
Sign up to the
First Expression Newsletter
Note: This link will take you to the Mailchimp landing page to sign up to the First Expression newsletter
You may make payments for telephone consultations, personal therapy, workshops and seminars. If you cannot see the relevant item below please telephone or email.
Please note that payments made via PayPal or credit card are charged at a higher rate than payments made by cheque, cash, or direct banking transfer. Before entering any amount below check with us as to the correct amount and state the method you intend to pay by.
When making payment on the PayPal shopping cart be aware that you can choose to make your payment through your PayPal account or directly via one of the credit card types offered.
If you are making payment in any currency apart from UK pounds please select on the PayPal form to pay directly with your credit card and not using funds in your PayPal account.
Should this create a problem please telephone or email.
Where you need to pay for different items in different currencies note that PayPal does not allow you to mix currencies on the same payment. This means that you must pay/ transfer funds for each currency separately. The option of different currencies was created to support you. If you want to change your fees into a different currency you must contact us first.
Any refunds made will be by UK cheque in pounds sterling unless otherwise agreed.
Select the currency you require